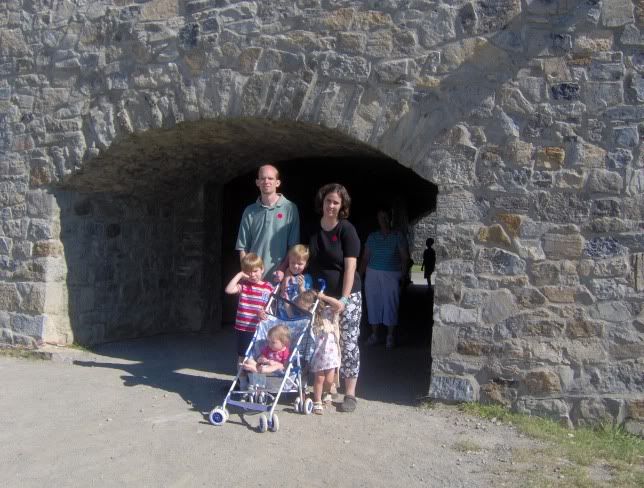 I got our vacation pictures back in the mail yesterday. Here's a picture of our family in front of Fort Ticonderoga. I'm wearing a smile here, but just a few minutes later I dropped my camera and it broke!! The rest of the day was ruined for me. :(
Here's some pictures of my three dirtballs!!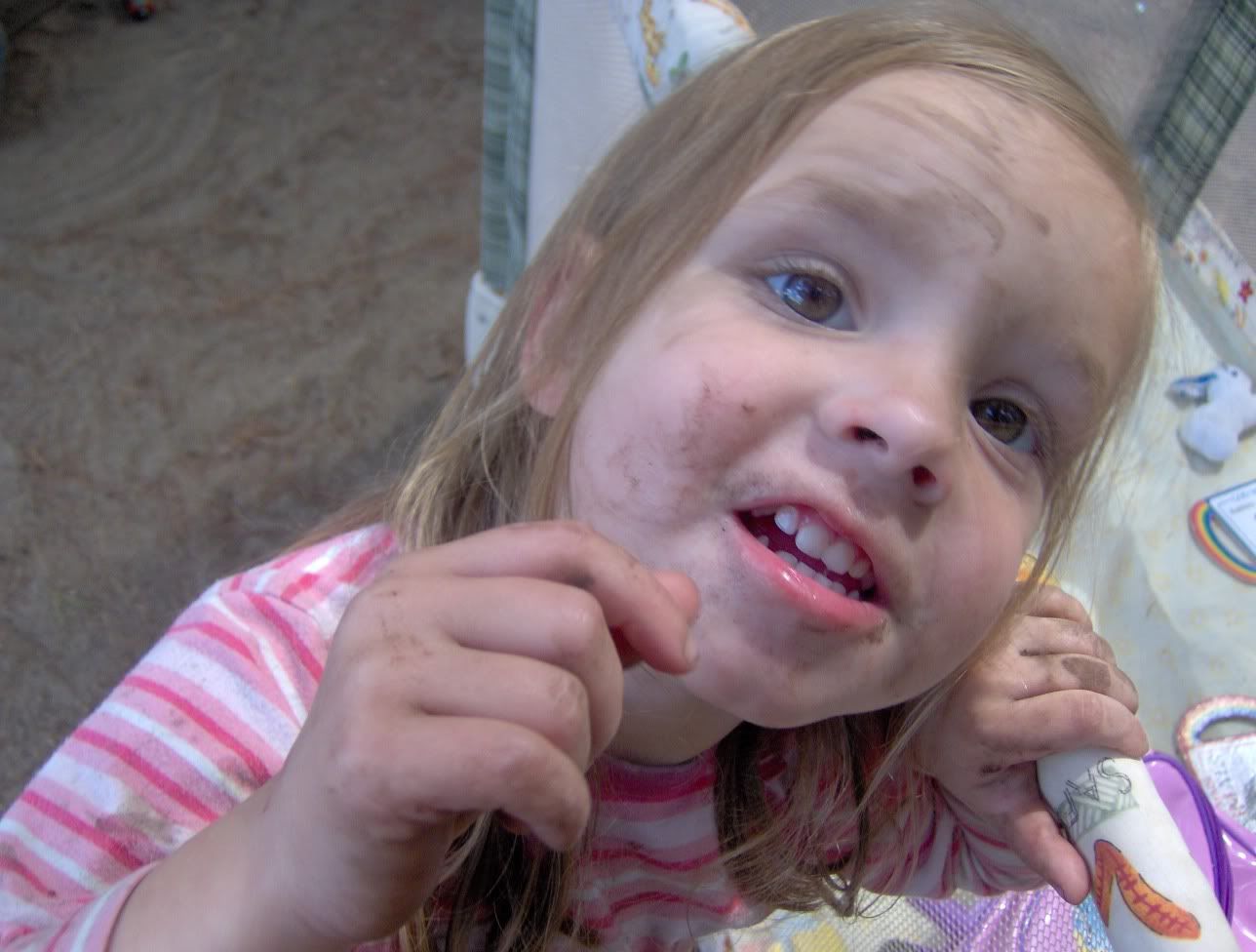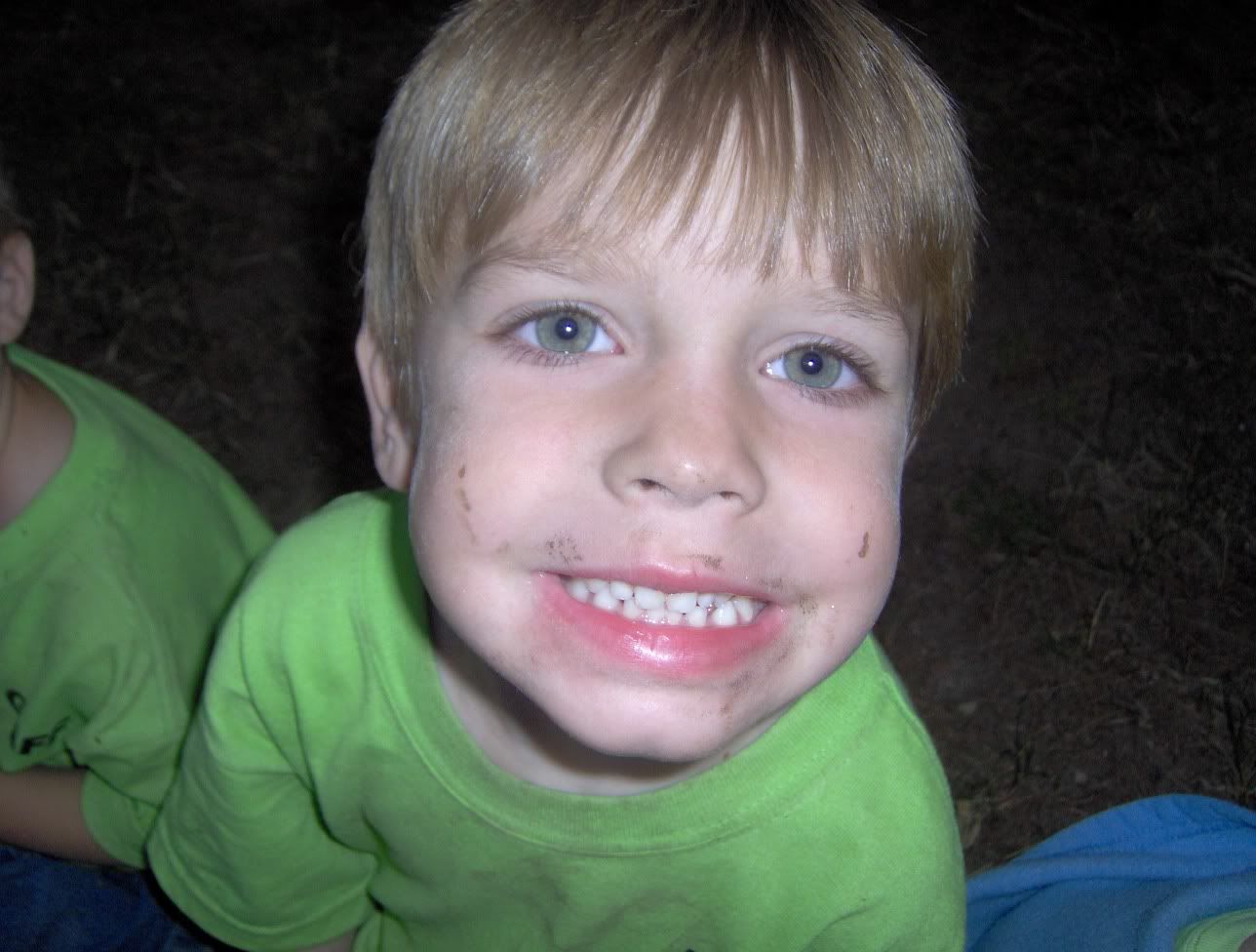 The campsite we stayed at was totally dirt, not one patch of grass. The kids had a ball, but they were covered in dirt from head to toe continuously!! Upon returning home, I had ten days worth of dirt covered laundry!! A week and half later I was finally caught up!! Makes me wish for disposable clothes!