School is going better. We've been reading picture books, and doing little studies with them. Last week we read Horton Hears a Who and he did some notebook pages on it. Today we read the Pumpkin Runner.
In LA today we played sight word bingo. Caleb had to make sure that each line had the same color marker on it.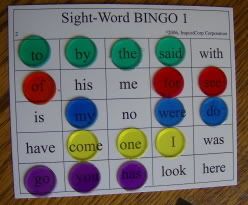 The next word was no, and he ran into a problem.....no more blue markers!!
Jada and Rachel are both getting over being sick, hopefully none of the rest of us end up with it!! Here is some pictures of Jada, she had just been trying to put her jammies on.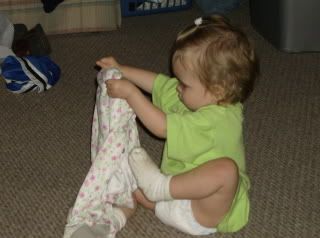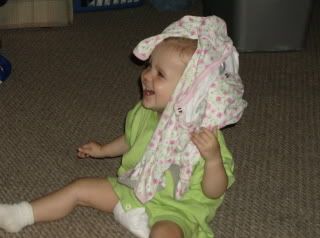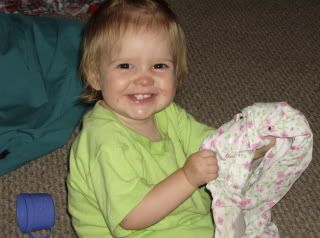 Isn't she just too cute?
Little girls get into clothes so early!!