This is birthday season at our house. Today we celebrated two of my nephews birthdays. We had a great time, and the kids chased bugs all afternoon. My family is extremely close, and between my brother, sister and I we have 10 kids (with #11 on the way). The oldest just turned eight this last week (actually on dh birthday). The kids have a great time with their cousins, and they are all best friends!!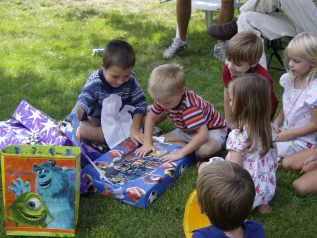 My nephews with cousins all looking on.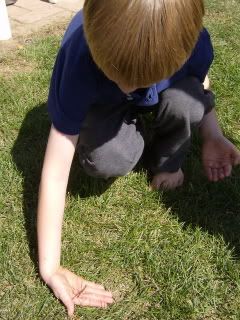 Caleb finds a walking stick.