Well, birthday season continues. Jada turned one today . I didn't even get to spend much time with her today, but from what I hear she didn't have a very good day. She went out to eat with Nuna (grandma) and spilled pop all over both of them, and dumped a plate of macaroni and cheese on the floor of the restaurant, breaking the plate. All this while I was busy staining windows at the church!
Last night, though, we threw her a party (just so you don't think I'm an awful mother!!). She had a ladybug theme, and I made lady bug cakes. Caleb made ladybug posters to hang on the wall for decorations. Upon further inspection, I noticed numbers on them. Caleb said he had put the number of spots on them, because the little kids might not be able to count them themselves!
Here's a pictureof the birthday girl: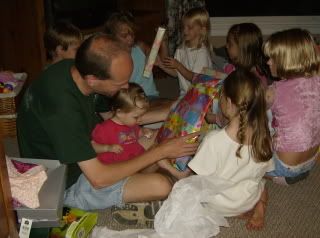 Her birthday cake: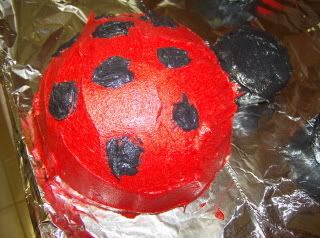 Her blowing out her candle: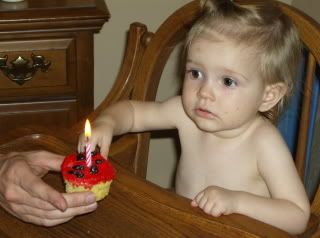 Happy Birthday, sweet baby!!