Caleb finished his bee lapbook today. He said he liked making it. I asked him if he would like to do them all the time, or just a couple a year. He said just a couple a year, so I guess it's something we can add in every once in a while. Here is a few pictures.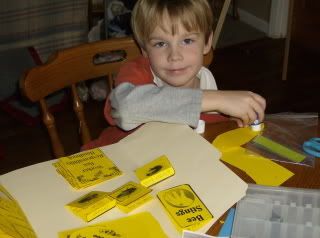 Caleb putting it all together.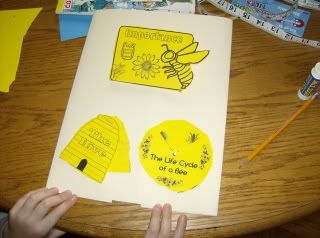 Caleb wanted to place everything himself, and instead of putting these on the front of the lapbook, he put them on the back! :)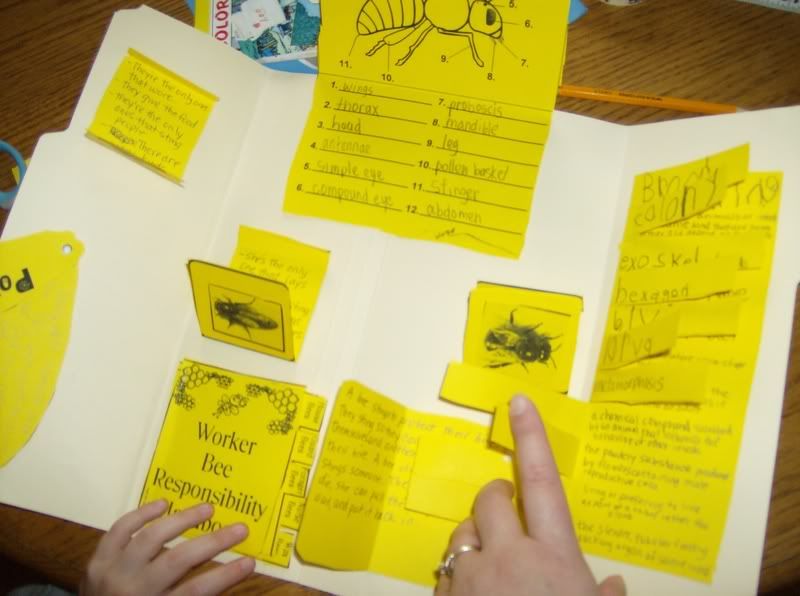 The inside of all his mini books. The first day he wrote several of the definitions himself, but after that he just dictated to me and I wrote. I think he learned a lot about bees, and had a little fun too!! Now we plan on studying Thanksgiving for the rest of the month.
Posted: 1:35 PM, Nov. 8, 2006