Today we canned tomato juice and froze peaches. My Grandma, Mom, Sister and I got together at my sister's house to work. Canning is a messy affair....just ask Grandma!! Her nice white sweatshirt is now splattered with tomato juice (yes, it was thanks to me! Sorry Grandma!).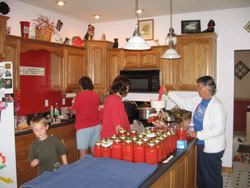 The kids each took a turn cranking.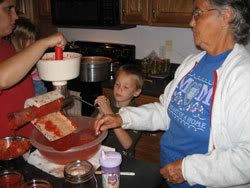 Caleb.

Rachel.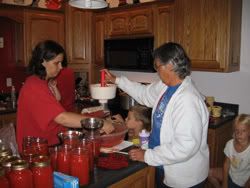 Josiah

My niece Gabriela.

And here is my Mom slicing up peaches: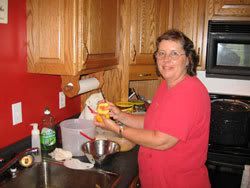 I didn't get any pictures of my sister (she's the photographer!).
We got 42 quarts of tomato juice and 18 quarts of peaches. It was a messy, hard day...but we had fun!
Next week we're hopefully doing corn, salsa and diced tomatoes.

Posted: 2:22 PM, Aug. 21, 2007