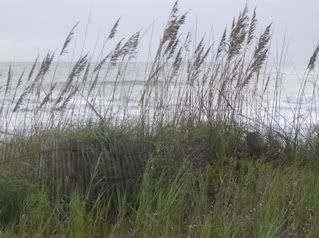 I love the ocean. I won't be able to make a trip there this year, so I just have to revel in my memories. I love the sound of the waves crashing against the shore. I love the smell of the salt. I love the sand squishing between my toes. Most of all I love how big the ocean feels...it is someplace that I can really feel the majesty of God. It helps me to keep myself in perspective...I am so small compared to God and his majesty.
Last time we were at the ocean (a year and a half ago!) I went out at night and just stood on the shore. Wow! It was an amazing experience. I felt so small. I felt engulfed by God. It is something I recommend doing at least once in your life.
Go
here
to see more things that people love.